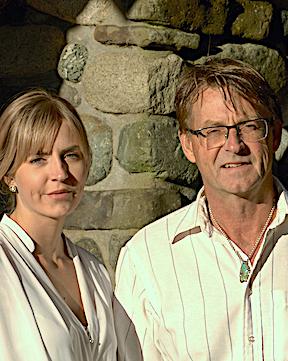 RE/MAX OCEAN PACIFIC REALTY (CX)
282 Anderton Road
Comox
V9M 1Y2


FIND YOUR DREAM HOME
Search for Real Estate in and around The Comox Valley
Residential
Any
Single Family
Half Duplex
Townhouse
Condo/Apartment
Full Duplex
Triplex
Fourplex
Mobile
Modular
Lots/Acreage
Farm
Recreational
Commercial
Any
Building Only
Building & Land
Business & Leasehold
Business & Property
Business Only
Land Only
Multi-Family
Industrial
Min Price
Any Price
$25,000
$50,000
$75,000
$100,000
$125,000
$150,000
$175,000
$200,000
$250,000
$300,000
$350,000
$400,000
$450,000
$500,000
$550,000
$600,000
$650,000
$700,000
$750,000
$800,000
$850,000
$900,000
$950,000
$1,000,000
$1,250,000
$1,500,000
$1,750,000
$2,000,000
$2,500,000
$3,000,000
$4,000,000
$5,000,000
$6,000,000
Max Price
Any Price
$25,000
$50,000
$75,000
$100,000
$125,000
$150,000
$175,000
$200,000
$250,000
$300,000
$350,000
$400,000
$450,000
$500,000
$550,000
$600,000
$650,000
$700,000
$750,000
$800,000
$850,000
$900,000
$950,000
$1,000,000
$1,250,000
$1,500,000
$1,750,000
$2,000,000
$2,500,000
$3,000,000
$4,000,000
$5,000,000
$6,000,000
!SearchBar.min!
Any
200 Sqft
300 Sqft
400 Sqft
500 Sqft
600 Sqft
700 Sqft
800 Sqft
900 Sqft
1,000 Sqft
1,100 Sqft
1,200 Sqft
1,300 Sqft
1,400 Sqft
1,500 Sqft
1,600 Sqft
1,700 Sqft
1,800 Sqft
1,900 Sqft
2,000 Sqft
2,500 Sqft
3,000 Sqft
3,500 Sqft
4,000 Sqft
4,500 Sqft
5,000 Sqft
6,000 Sqft
!SearchBar.max!
200 Sqft
300 Sqft
400 Sqft
500 Sqft
600 Sqft
700 Sqft
800 Sqft
900 Sqft
1,000 Sqft
1,100 Sqft
1,200 Sqft
1,300 Sqft
1,400 Sqft
1,500 Sqft
1,600 Sqft
1,700 Sqft
1,800 Sqft
1,900 Sqft
2,000 Sqft
2,500 Sqft
3,000 Sqft
3,500 Sqft
4,000 Sqft
4,500 Sqft
5,000 Sqft
6,000 Sqft
190-3399 Crown Isle Dr
Bed: 2
Bath: 2
Price: $725,000
SOLD
Watch the golfers on the 12th tee from this well-appointed patio home in Britannia Place, a gated community at Crown Isle Golf Resort. This luxurious open-plan of 1800 sq ft has received stunning upgrades from the original build, a spacious Great room boasts 11' stepped ceilings, cherry hardwood flooring, finely crafted maple built-ins with double-sided gas fireplace. The gourmet kitchen is a dream with a lar...
A-2301 Embleton Cres
Bed: 4
Bath: 2
Price: $409,900
SOLD BY
Neat and tidy three level half duplex in popular Puntledge Park neighborhood! Located on the sunny side of the duplex, this move in ready home has no strata fees. Main level offers living room, dining room and kitchen with access to fully fenced rear yard complete with garden shed and apple trees. Upstairs there are 2 bedrooms including the master bedroom and a 4 pce bath while downstairs there are two more b...
Listed by RE/MAX OCEAN PACIFIC REALTY (CX)
515 Aspen Rd
Bed: 3
Bath: 2
Price: $549,000
SOLD
A rare find-Lovely rancher in Comox! The yard is fully fenced, space for a garden and detached storage shed and enjoy your fresh fruit from producing plum & apple trees and a great raspberry cane patch. Inside is a well maintained spacious home starting with entryway opening to a bright living room with a large window to the front yard and natural gas fireplace. The updated kitchen enjoys loads of cupboards...
Glenn & Tessa Procter sell Real Estate in the Comox Valley
Glenn and Tessa Procter are a father daughter team who work together to give you the best experience possible with every transaction. Glenn has been selling Real Estate in the Valley for 39 years. His mentor was his father Tom Procter and recently Glenn's daughter Tessa has followed in his footsteps. Together they will deliver honest, hardworking straight-shooting service all people deserve. We look forward to a free consultation to let you judge if we can earn your business. Sincerely Glenn & Tessa Procter
Areas of expertise include, Comox, Courtenay, Crown Isle, Cumberland, Royston, Union Bay, Fanny Bay, Black Creek, Merville and Mt. Washington. Both raised in the Valley there roots to the community run deep and make an excellent choice!
MOVING TO THE COMOX VALLEY??
Give Glenn a call... 250-703-3687
Give Tessa a call... 250-218-5671
Stand out from the crowd...




It's a difficult time to view homes in person, but In the meantime, Sellers can market their homes virtually and Buyers can view and purchase homes using 3D Virtual Tours, 2D Floor plans and professional photographs.




In this unprecedented time, we are all worried and concerned about our loved ones. It's in all of our best interests to social distance and stay home as much as possible. I will hold off any personal contact until such time that it is safe for yourselves and us. In the meantime, of course, feel free to call me on my cell 250-703-3687, e-mail or text, and talk about how we might proceed when things calm and it's safe for all concerned. We wish you and all your loved one's safety and peace during the times ahead. Glenn & Tess




Before selling your home

You will need a clear understanding of the legal issues and potential pitfalls. One wrong action could result in a lot of cost and frustration, which is why it is essential to have a REALTOR® working with you, as he or she will make the sale of your home a successful and satisfying experience.




Greater exposure

REALTORS® use the Multiple Listing Service® (MLS®) to give your home maximum exposure. MLS® is a computer-based system that relays valuable information about your home to hundreds of REALTORS® and potential homebuyers.




Setting a price

Setting a price for your home is an important but difficult process. Again, this is where the services of a REALTOR® prove invaluable. REALTORS® have the experience to help you understand how the market works and decide upon a realistic price that meets your goals. REALTORS® also pre-screen potential buyers to make sure only those who are serious and financially qualified view your home.




REALTORS® will also develop a marketing plan to help your property receive maximum exposure. This will likely include placing your home on the MLS® system and placing a "For Sale" sign on the front lawn. The plan will likely also include arranging open houses for other REALTORS® and potential buyers, and developing advertisements and feature sheets/mailers to market your home.




Once you have accepted an offer to buy your home, your REALTOR® will help ensure that all the proper paperwork is completed. He or she will also make sure that both parties meet the necessary conditions outlined in the agreement.




Why working with a REALTOR® makes sense

When you work with a REALTOR® you will likely get a better price for your home than if you try to sell it yourself. Apart from the financial benefits, however, there is an extra measure of comfort and security that comes from having a REALTOR® on your side. Remember that REALTORS® are governed by a code of ethics and standards of business practice. They have also been trained and licensed under the provincial Real Estate Services Act to assist in transactions involving real property. When it comes to buying or selling property, using a REALTOR® just makes sense.




Source: Victoria Real Estate Board 2015
Having grown up in the Valley I'm a life long
second-generation realtor having followed my
father Tom into the business in 1980.
Recently, my Daughter, Tessa has joined me
in the business! She has a passion and zest
for real estate that is going to be so fantastic
for any of my clients that she helps or the
many clients of her own that I fully expect she
will develop. We will together continue the
tradition of reliable expertise in this
challenging time. We're waiting for your call.
!Home.view_full_search_screen!